Here's what I wore for Thanksgiving feasting.
Hope everyone had a great Thanksgiving! I'm in California with Jordan's family and Viv is in Utah. After enjoying food and napping with everyone on the couch last night I turned into one of
those
people. The people who go to Wal Mart and turn CRAZY. Just kidding, we didn't really turn crazy, but we did go to the store last night. Jordan's sister wanted to go for a t.v. that was on sale from only 10-11. We went around 7:30 and stood in line for the store to open at 8 and then navigated through all the crazy to stand in another line until 10. We went to the store planning on just getting the one t.v. And we left with
FOUR
. Jordan and I got one too, his mom, and his brother. It was a good deal :). Viv braved the crazy by herself and went shopping in Provo.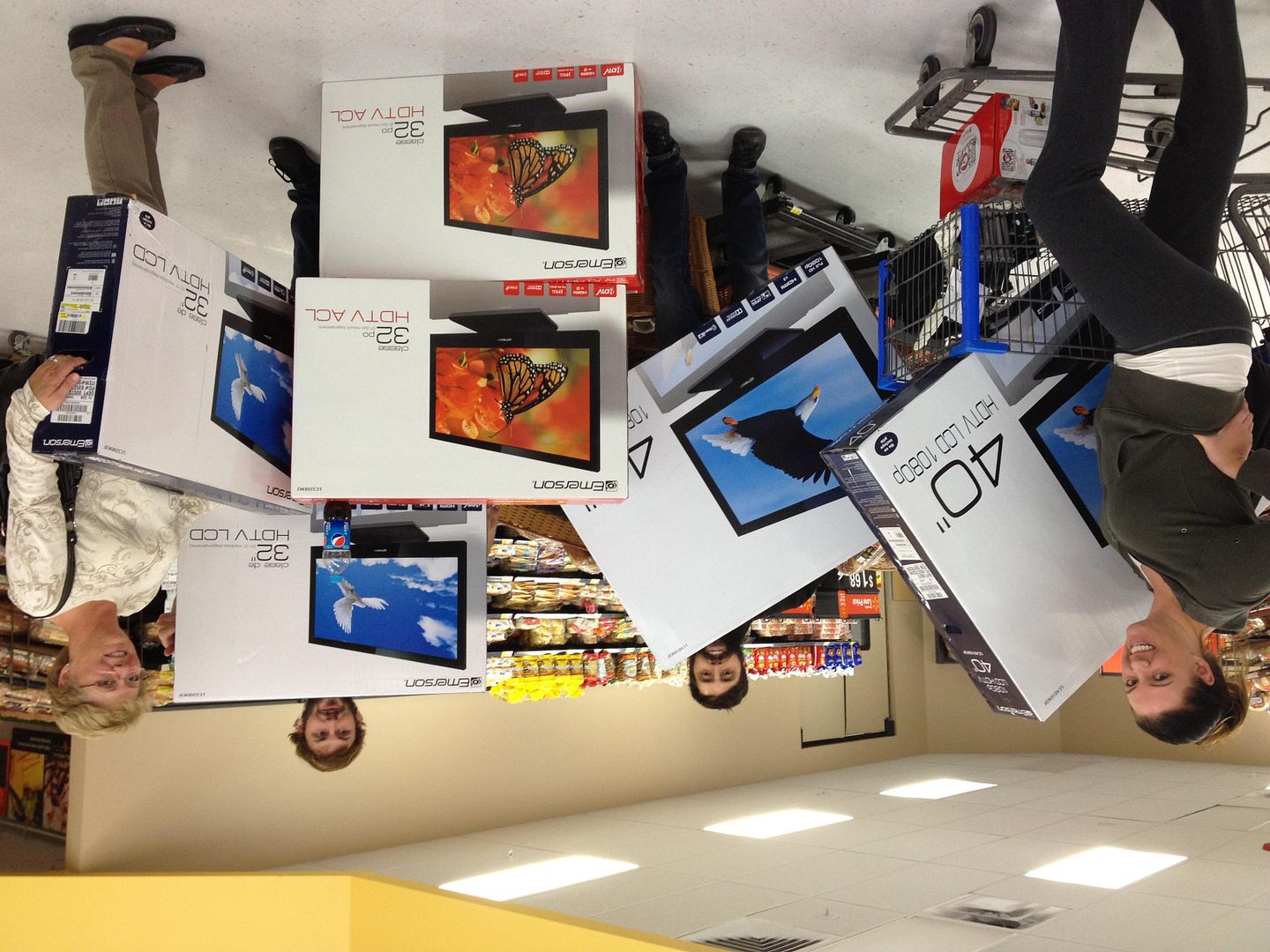 Proof of Thanksgiving Wal-Mart madness.
-Suz